Athletics Tasmania Registrations 2019-20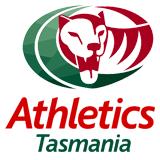 Categories :Latest News, Weekly News
Athletics Tasmania (AT) registrations for 1 October 2019 – 30 September 2020
You can now register for AT (including Athletics South) competition online (link below). Please note that AT have a new registration portal so you will need to create a new account (not a renewal).
Categories are as follows:
All Competition – $215.00 Includes both Track & Field and Out of Stadium (OOS) competition plus the track training fee.
Track and Field Only – $195.00 Includes Track & Field competition plus the track training fee.
OOS Out of Stadium Only – $30.00 Includes Out of Stadium competition only. You can add the track training levy ($56) to your registration after you select this option if required.
OOS Officials – $0.00.
For Northern members wishing to register and compete for TMA in AT and branch competition, please contact the TMA President at tasmasterspresident@gmail.com .
Please note: These registrations are for competition and are separate from your TMA membership which is due on 1 April each year. Please email the TMA Registrar at tasmastersregistrar@gmail.com . if you have any questions.