Athletics Tasmania Registrations 2022-23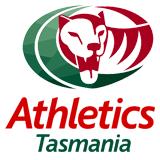 Article
Athletics Tasmania (AT) registrations for 1 October 2022 – 30 September 2023
Athletes are now able to register for AT (including Athletics South) competition online. To register
click here.
If you are "registered" with Athletics Tasmania through another club, you should register for OOS through that club not TMA.
The $55.00 Out Of Stadium fee includes a component to cover entry fees for the 2022 cross country season. No weekly fees are payable.
For TMA Athletes in the North and North West of the State, please contact the TMA Registrar Reg Magierowski at [email protected]  for details advising which region you wish to compete in. 
Please note: This registration is for Athletics Tasmania All Competition or Out of Stadia Competition only and is separate from your TMA membership which is due on 1 April each year. Please email the TMA Registrar if you are unsure if you are financial or have any other questions.