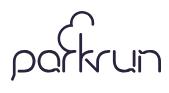 Categories :Southern Event
CALLING ALL PARK RUNNERS
TMA will be partnering with the parkrun organisation to promote masters athletics at the Bellerive Beach, Queens Domain and Risdon Brook runs on Saturday, 22 September 2018.
Start Time is 9.am, Distance 5km
The plan is to promote the upcoming Track and Field, Come and Try Sessions with the distribution of brochures.
For its part, TMA will aim to provide volunteers at each venue.
How can you help ?
If you are good with words or design you could assist with the brochure. It will be much appreciated. Please contact Peter Lyden (

[email protected]

) asap.
If you are a Park Run regular you will understand that the volunteer roles are fairly straight forward. We hope you can support TMA by volunteering for one of the venues. Please contact Phil Hand (

[email protected]

) asap.