WMA Indoor Champs (Torun,Poland)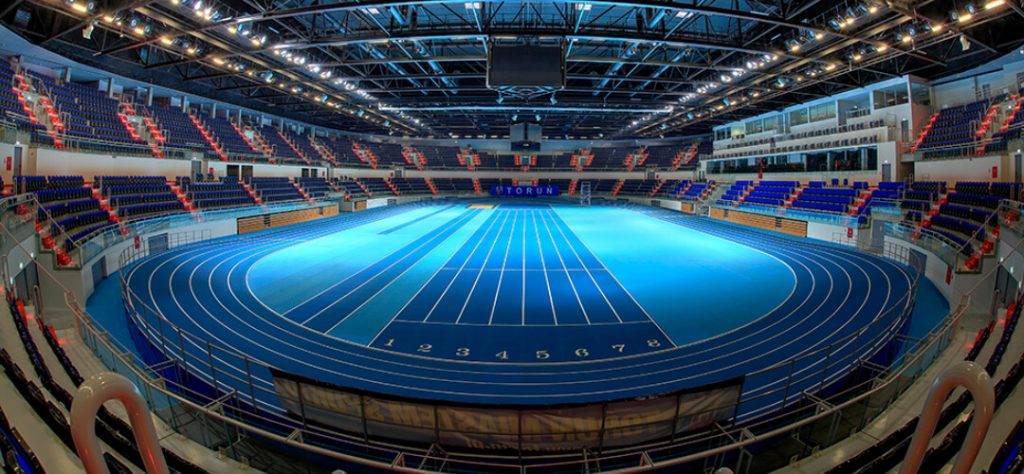 Categories :World Masters Athletics
Toruń is well known in Poland and all over the world from professional organization sport events. The rating of the Xth European Masters Athletics Championships Indoor  also had a very positive outcome. Those high notes motivated the authorities of Toruń and Polish Masters Athletics to apply for right  to organize World Masters Athletics Championships Indoor. The result of this effort  was the decision made by the council of World Masters Athletics on 30 October  2016.
Delegates of WMA in Perth decided that World Masters Athletics Championships Indoor 2019 will be organized in Toruń.
500 meters from the hall, there is an athletic stadium, where WMACI 2019 will host competitions such as javelin, disc and hammer throw. Another sports hall is located right next  to the stadium, where the weight throw competition will be held. In neighborhood of Arena Toruń such competitions as race walking and half marathon are going to take place. Start and finish of those is going to be located at the city stadium.
Next to arena, in Rudelka park, the cross country run will be set.
World Masters Athletics Championship Indoor will be held March 24-30, 2019.
Click the link below to add your email address for more information as it comes to hand.