TMA / AT 2020 STATE TRACK & FIELD CHAMPIONSHIPS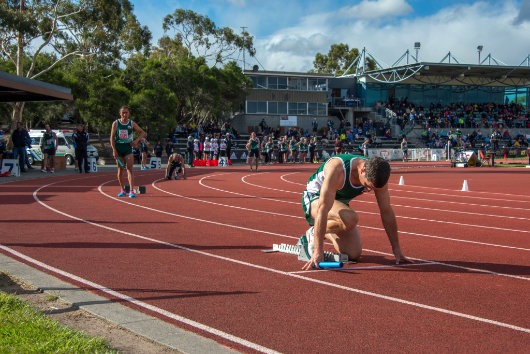 Categories :Northern Event, Southern Event
TMA / AT 2020 STATE TRACK & FIELD CHAMPIONSHIPS
When:  Friday 28th February to Sunday 1st March 2020.
Where: Domain Athletic Centre, Hobart.
Medallions will be awarded to the first 3 place-getters in each 5 year age group. Only financial members for 2019/20 are eligible to compete and club uniform must be worn. To renew your membership, please go to https://tasmastersathletics.org.au/ .
How to Enter
There are two components to the entry process. Entries are not valid until both components are completed and payment has been received:
Online entry with Athletics Tasmania has closed.  If you still wish to enter, you will need to email info@tasathletics.org.au stating the events you wish to enter, indicative distance or time for each event and your date of birth. Please also copy in tasmasterssec@gmail.com.
Cost is $7.00 per event. Please make payment by completing the form below, choosing the number of events you wish to enter, the payment option and clicking the "Make Payment Now" button. EFT payment is the preferred option as it saves us commission. Please make payment to BSB: 037-001 Account: 930735. Please include your full name in the narrative if paying by EFT. Thank you.