Round the River Fun Run & Walks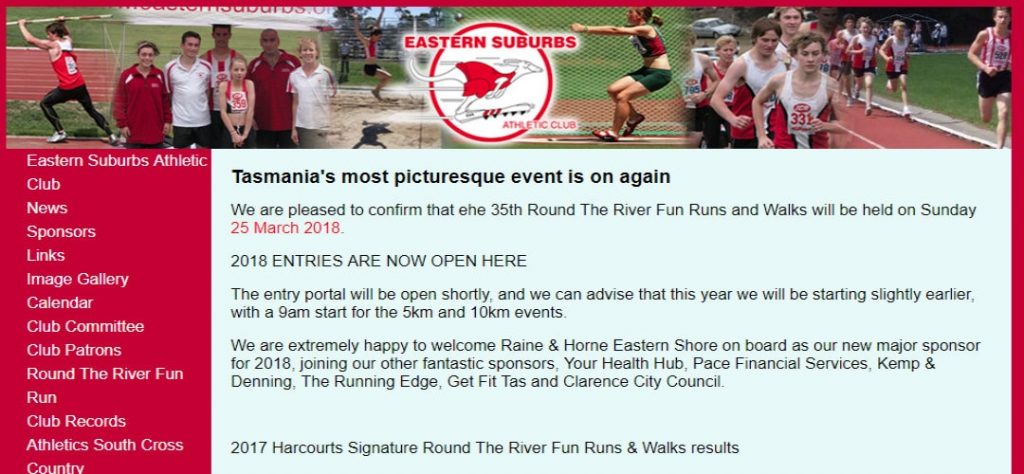 Categories :Fun Run, Southern Event
The Eastern Shore Athletics Club advises that are now hoping that, baring a change in society circumstances, that they will be going ahead with the Round The River on Sunday 30 August, 2020. Once the event is confirmed, entries will be available on the Eastern Suburbs website  
Eastern Shore 10km, starting at Simmonds Park, Lindisfarne, and following the river under the Tasman Bridge, around Rosny Hill, Bellerive Bluff, and along Bellerive Beach.   Then a short stint over the middle bluff will bring you into Wentworth Park for a short sprint across the grasslands to the finish line.  Starts at 9 am.
The Your Health Hub 5km, starts at Kangaroo Bay and follows the second half of the Raine & Horne 10km course, starting at 9 am.
Pace Financial Services 2km starts at the Queen Street end of Bellerive Beach.  In this event, prizes are limited to runners aged 12 or under, starting at 8.30 am.